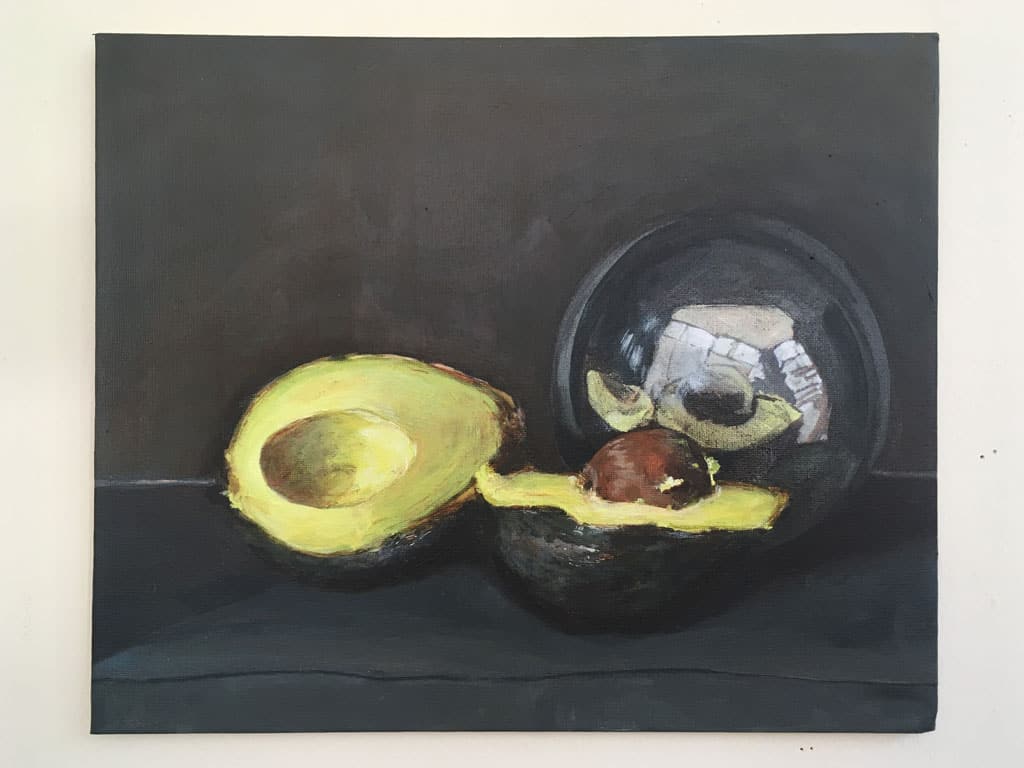 In her work Samantha seeks a balance between solidity of form and dynamism. Whether still life, landscape, or paintings of the everyday and humdrum, she attempts to make visible the sometimes fleeting, temporal moment. After a Foundation year at Wimbledon School of Art she completed her BA Honours at Camberwell School of Arts and Crafts.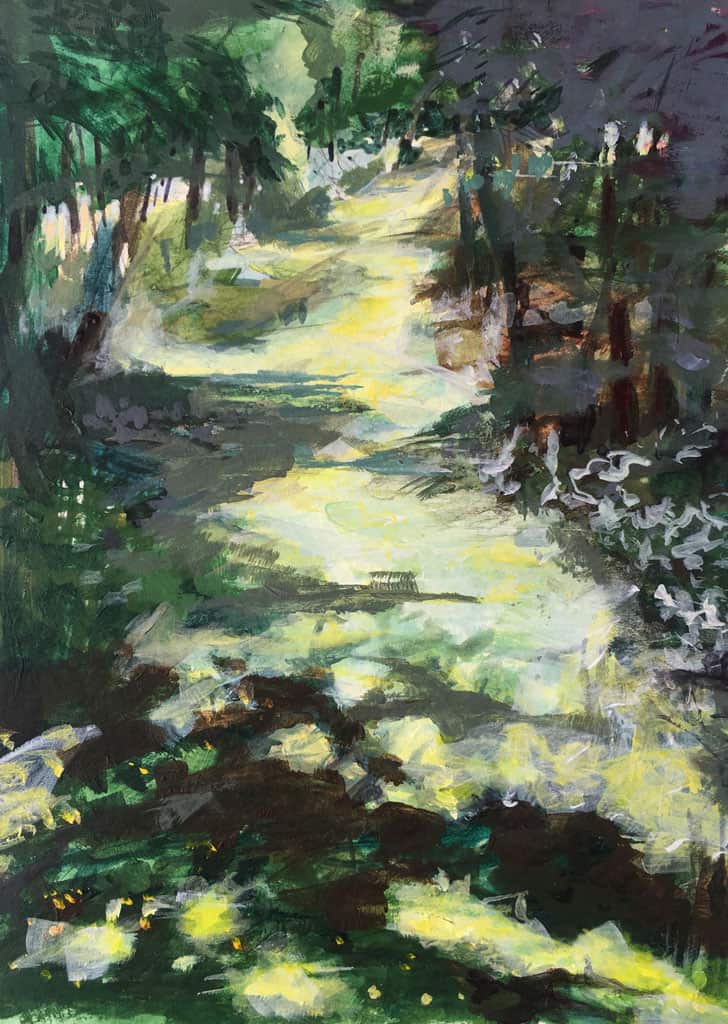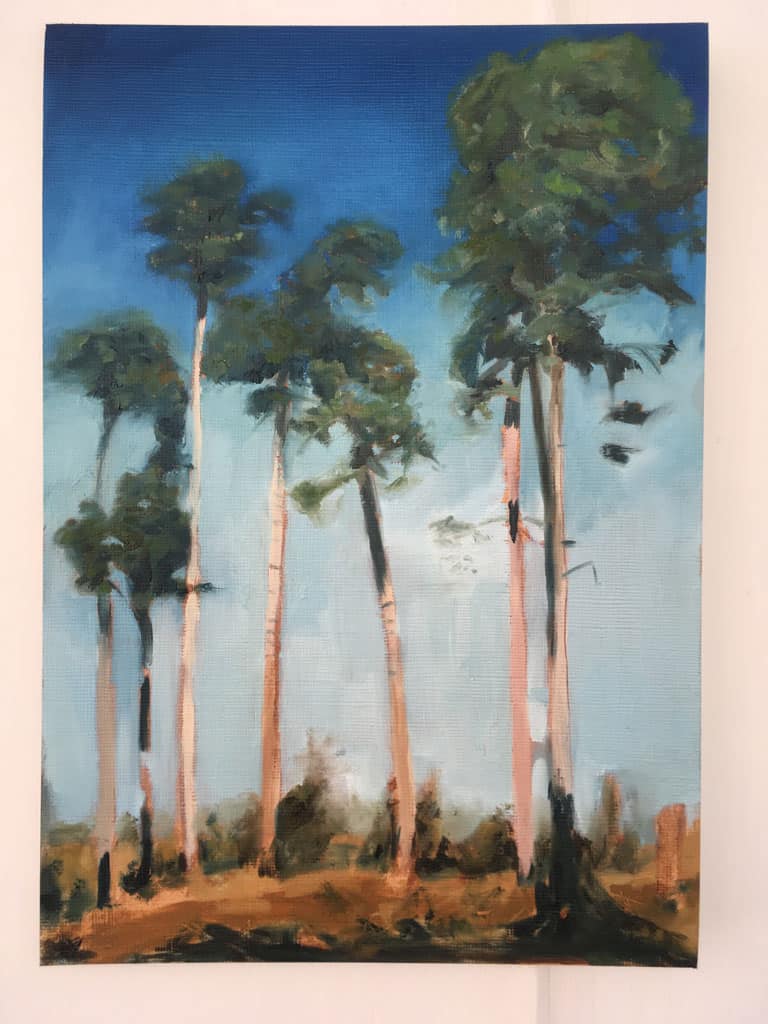 She exhibited in galleries in London and Devon, then subsequently moved to Madrid, where she spent five years teaching, drawing and painting. In the late nineties she returned to the UK, and in 2008 moved to Hastings, drawn by the vibrancy of the artistic community and the town. Like many artists here, she feels privileged to belong to a thriving creative community, and also part of the long tradition of those who have been inspired by the beauty of Hastings, the sea and the surrounding countryside.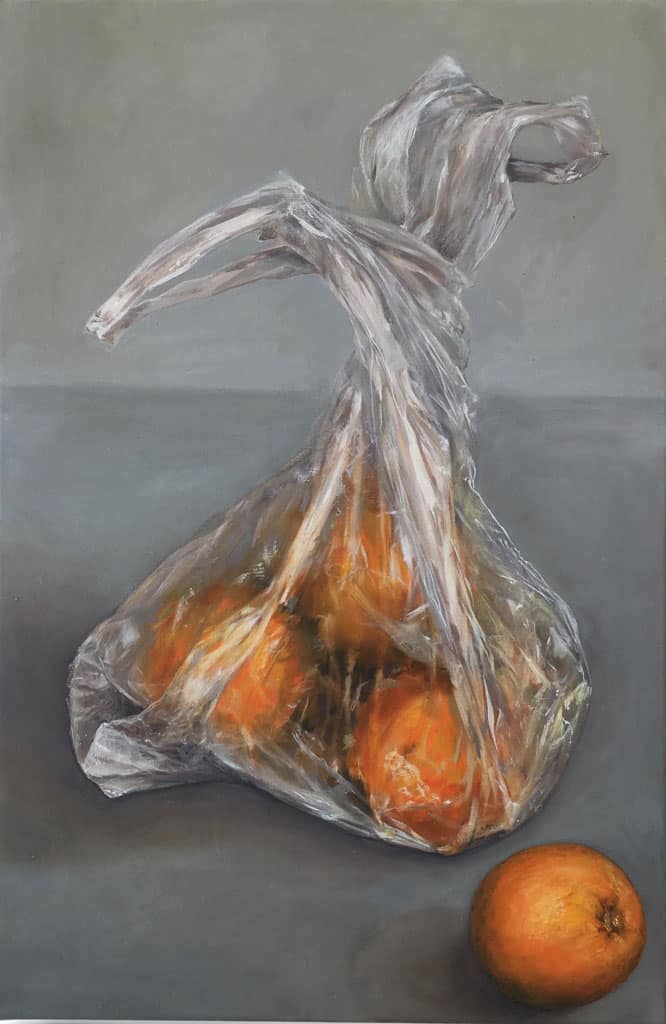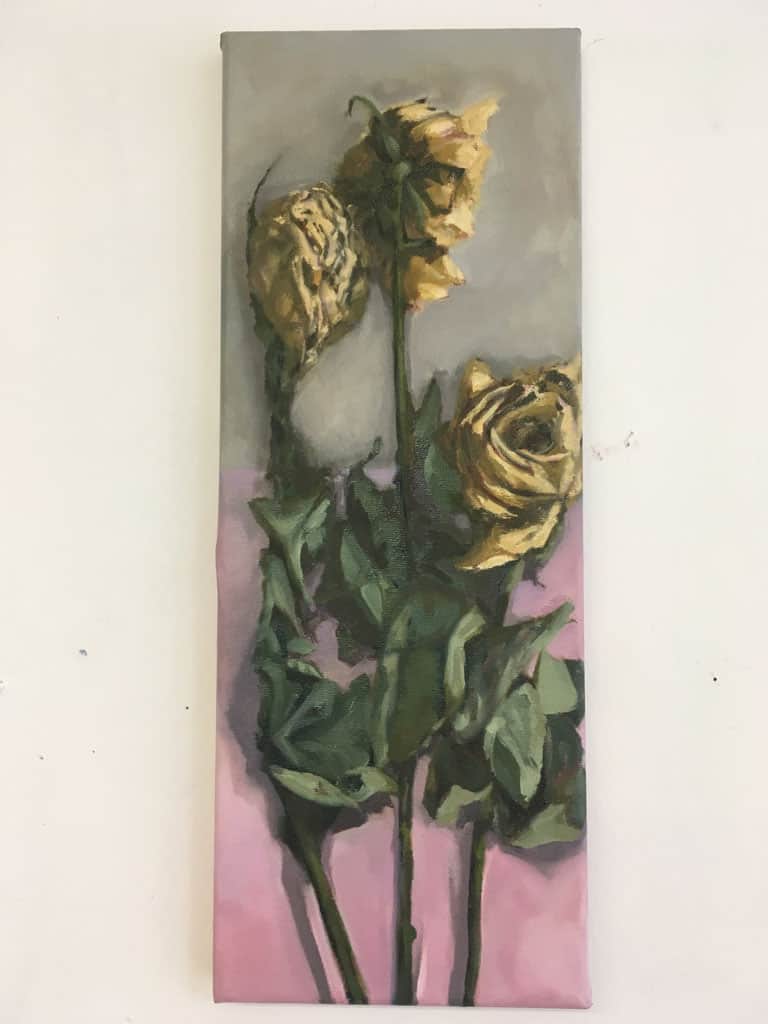 She is currently creating a series of the landscapes immediately beyond her studio walls. These will soon be changed forever through the sale of the land – her aim is to capture something of the poignancy of this. She also regularly travels to the inner Hebridean island of Tiree to paint the wild Scottish coastlines. She has exhibited at the Tiree Summer Exhibition and sells her work there throughout the year. A member of Hastings Art Forum, Samantha exhibits locally in Hastings and Bexhill. Her work is sold through several local art/craft shops and online.