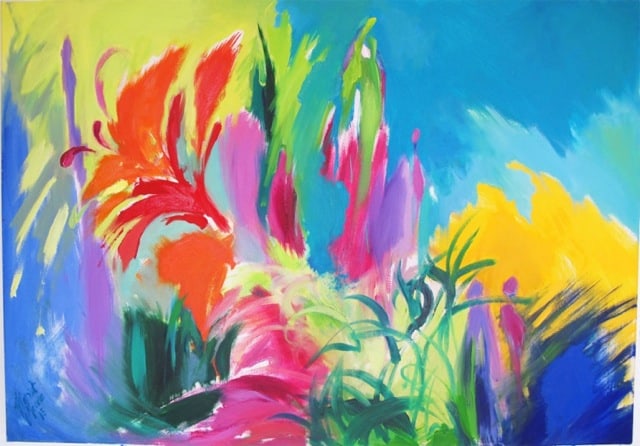 Harriet Macaree's paintings attempt to evoke emotional and sensual spaces, inspired by the richness of human experience and the fertility of nature. She absorbs the colour, atmosphere, temperature, aroma and above all light of places she has lived in, from tropical to Mediterranean, or greyly urban, transposing them into idylls of the mind and imagination, lurking somewhere between abstraction and figuration.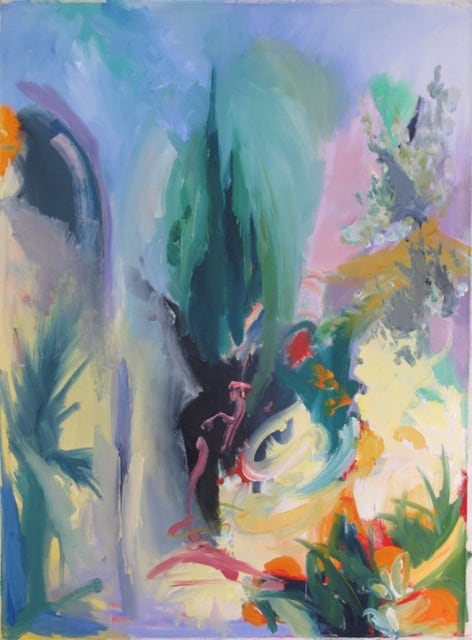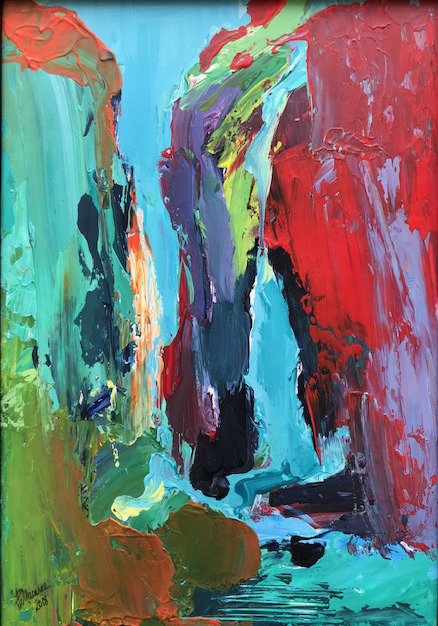 Originally a Londoner, she painted in Mexico for eleven years and the South of France for seven. Time spent in Spain and Tobago has influenced her, but since moving to Hastings in 2015 she marvels at the lush green valleys of Sussex.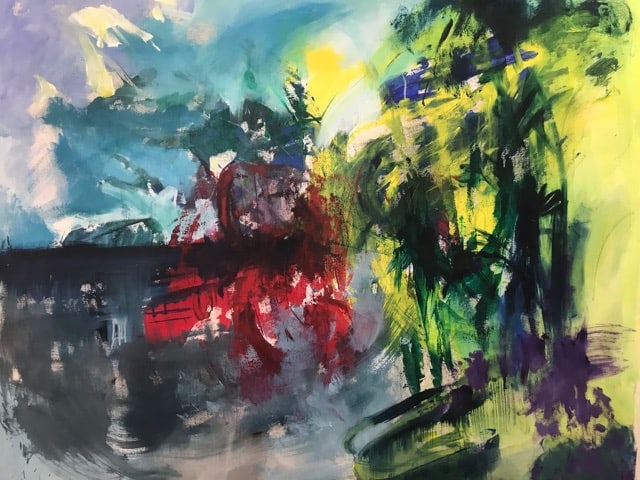 Her images are rooted in the real world, drawn from nature in sketches and photographs, but abstracted in an organic way. At times her paintings are peopled with figures whose temperament and feelings echo or react to their location in wistful or sometimes humorous ways. The thread that runs through Macaree's work is probably a form of gestural expressionism, an attempt to preserve the energy and spontaneity of the brushstroke or drawn trace and avoid the weight of reworked and rethought ideas. She is fascinated by colour, whether using the full spectrum or tonal nuances of light and dark.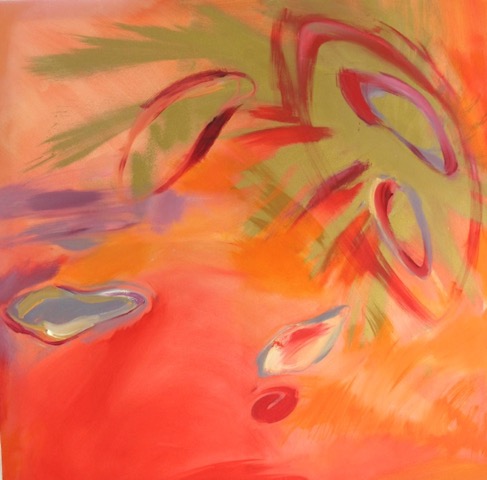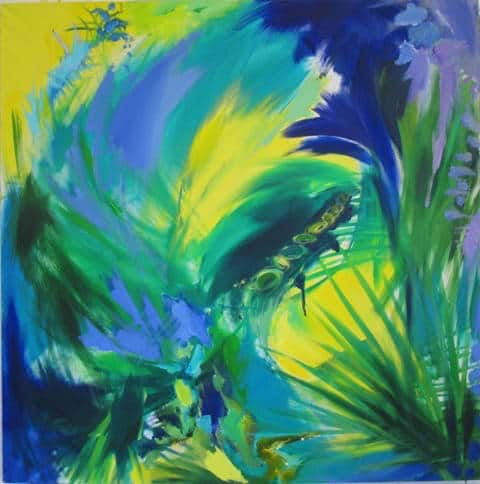 She works in oil, acrylic, watercolour, pastel and collage: most 2D and some 3D media. She has made installations and sculptural pieces in resin, painted murals and created large four-wall mosaics in ceramic, mirror, objets trouvés, old jewellery etc… She also hand-paints large one-off silks.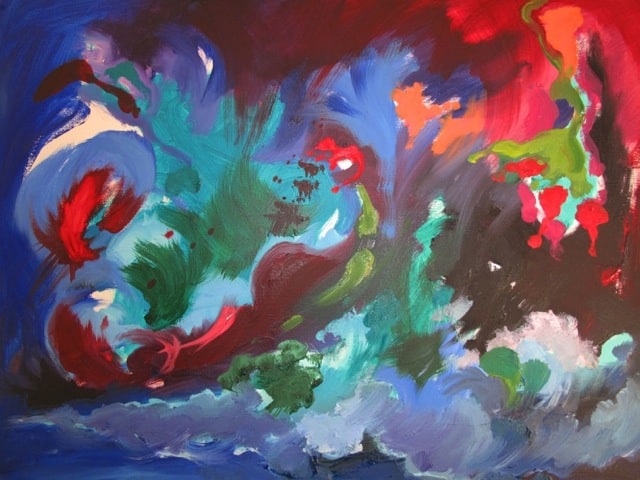 Harriet Macaree also works as a painter with French artist colleagues in live interactive performances – Colour Action Cuts. She enjoys the adrenalin charge and thrill of the unknown when working intuitively with sculptress Stéphanie Hamelgrain, and her musician colleagues from Nice, who performed at the Stade, Hastings in 2016 as 'Azzur". Working spontaneously with others puts one's practice under a strong spotlight and into sharp focus.