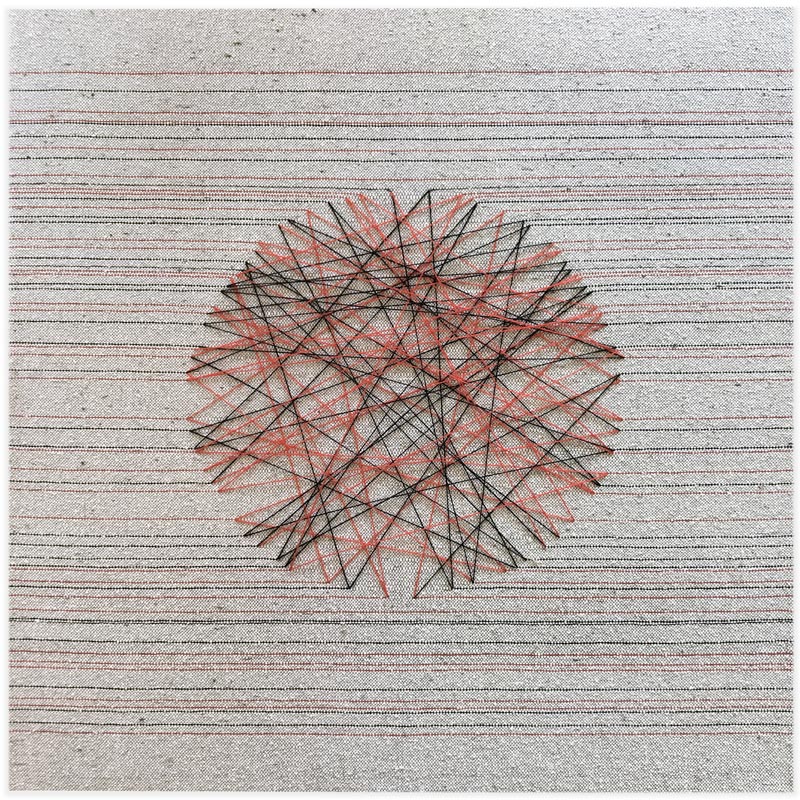 Emily Mackey uses a combination of techniques: weaving, drawing, embroidery, natural dyeing and sculpture. Environment and materials are intrinsic to her practice and she makes work that is adapted according to the unique properties of each.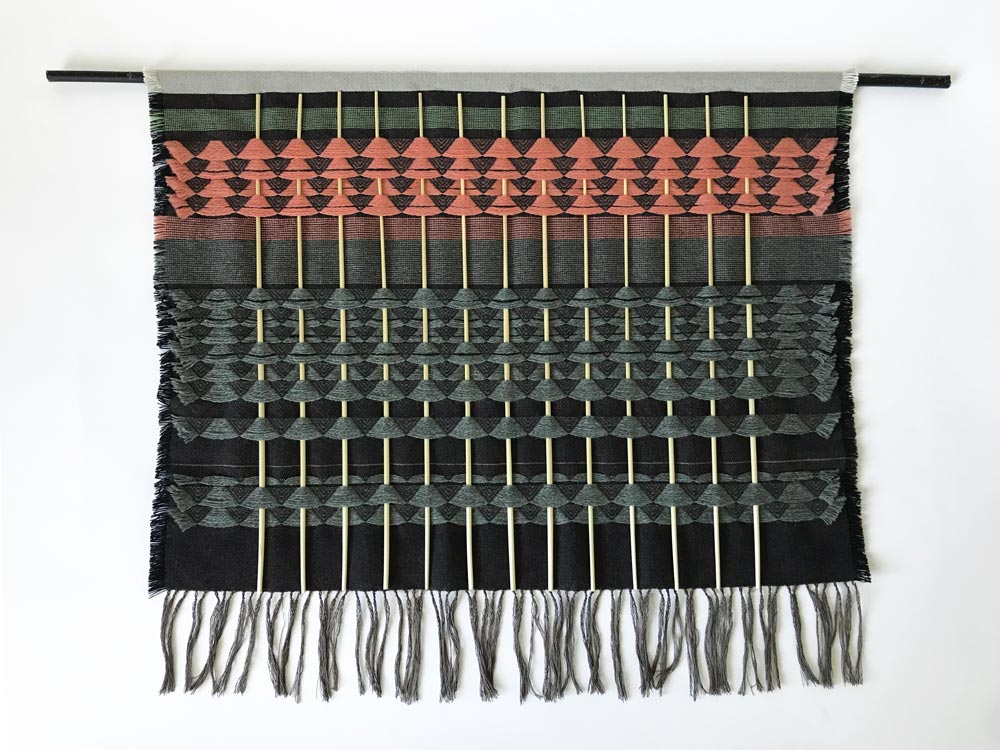 Using natural homegrown and foraged materials, some new, antique and end of line yarns are also used, giving them a new life. With an interest in Quantum theory, she creates work that delves into the endless variations of transient cycles – flight paths of birds, seeds travelling on a breeze, desire lines, life paths, seasons, memories, thought processes.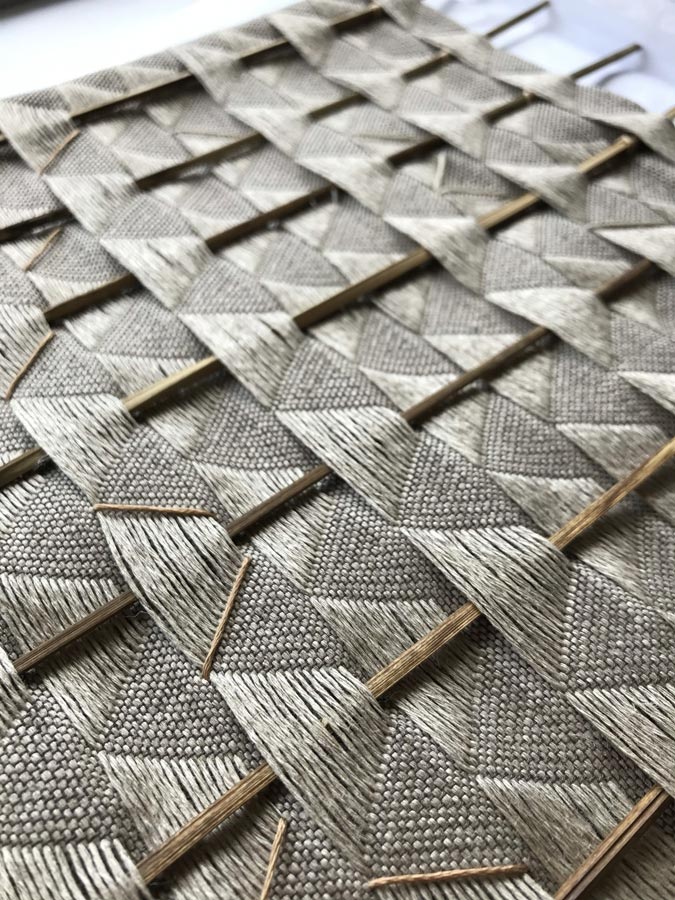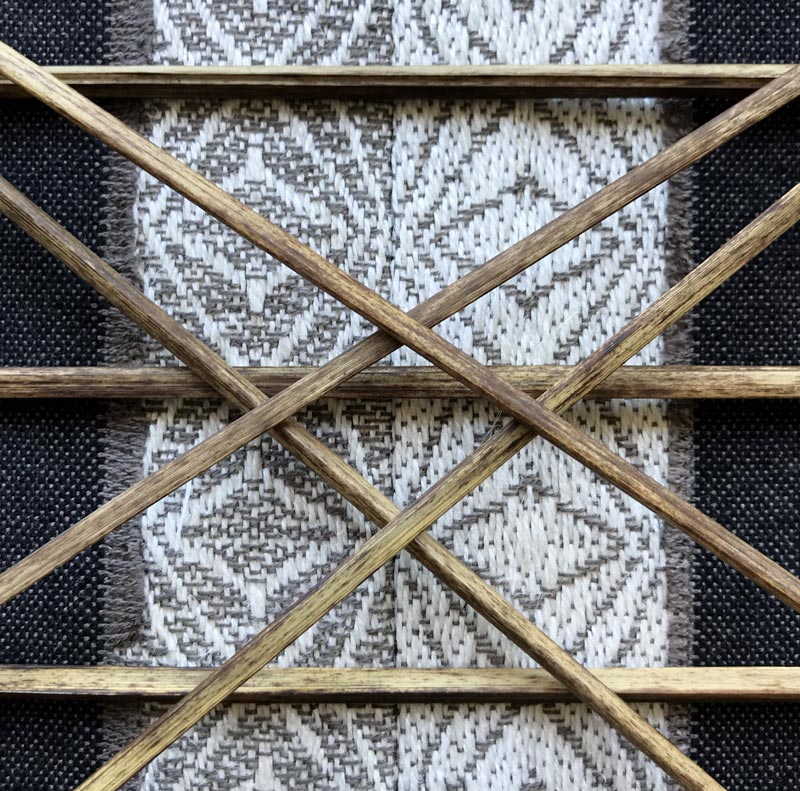 Emily explores the notion of belonging via the abstract visual recording of things past and present; through texture, pattern, colour, line and shape. She considers our interconnectedness, through our own ancestors and to each other, as well as our affinity with and reliance on the natural world.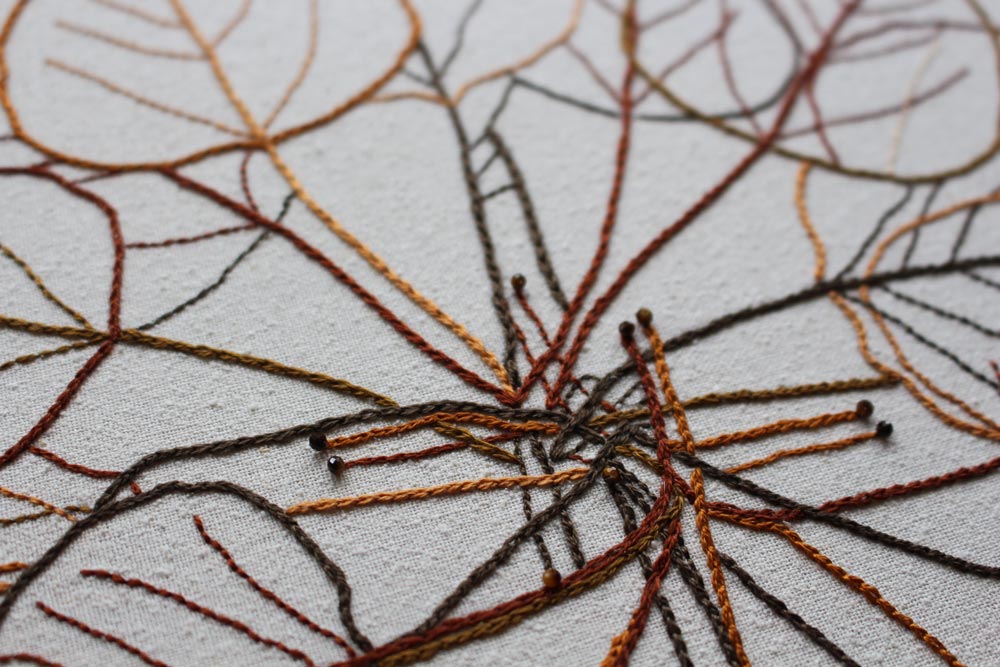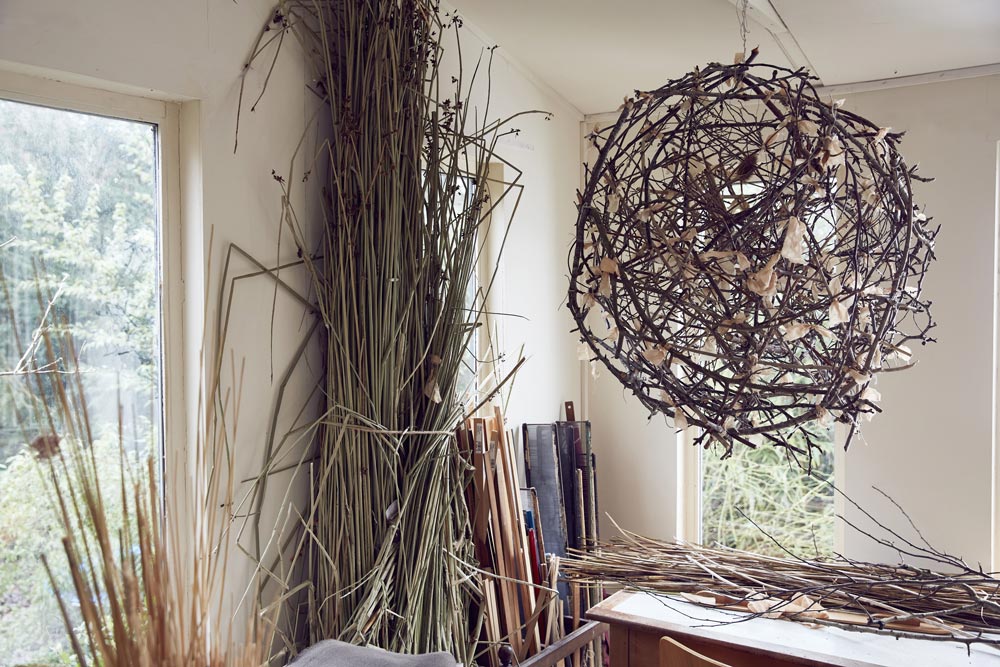 @emilymackeystudio