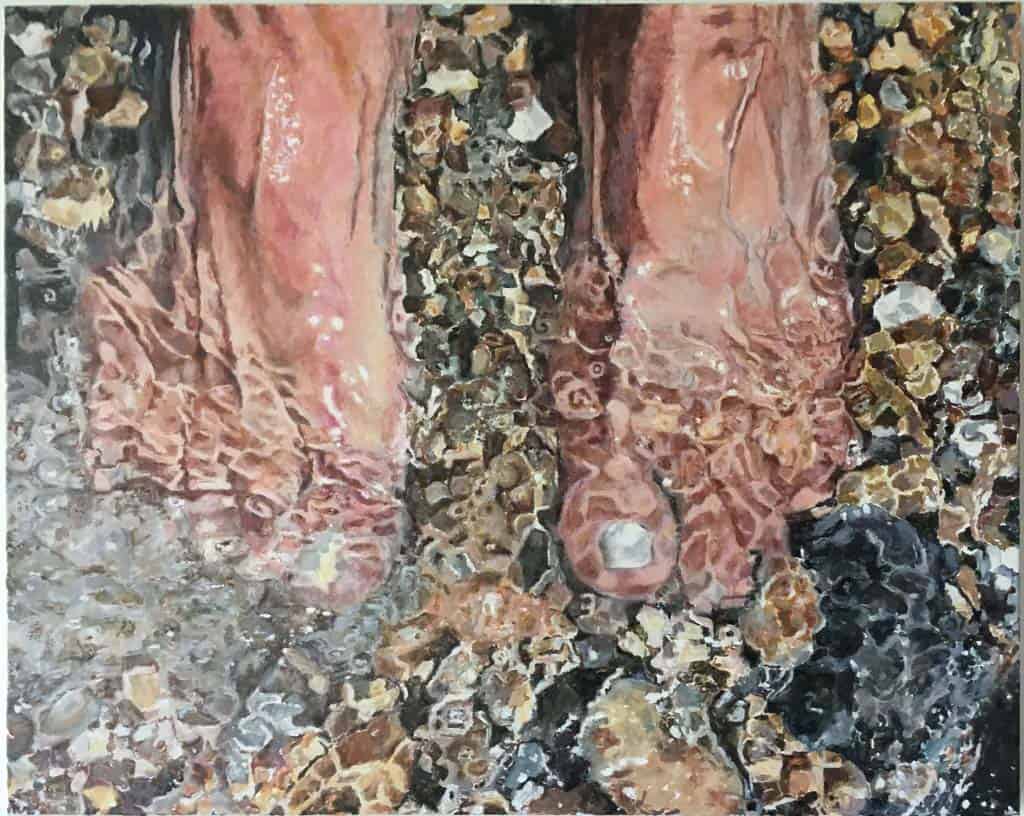 Emma Gunningham has a 1980 Reading University First Class Honours degree, and is a founder member of Chisenhale Studios, London, where she worked for thirty-five years until 2015. She moved from London to St Leonards and works from her studio at home. Over the years Emma's work has taken many different forms. She tends to work in series and has explored both abstract and figurative themes.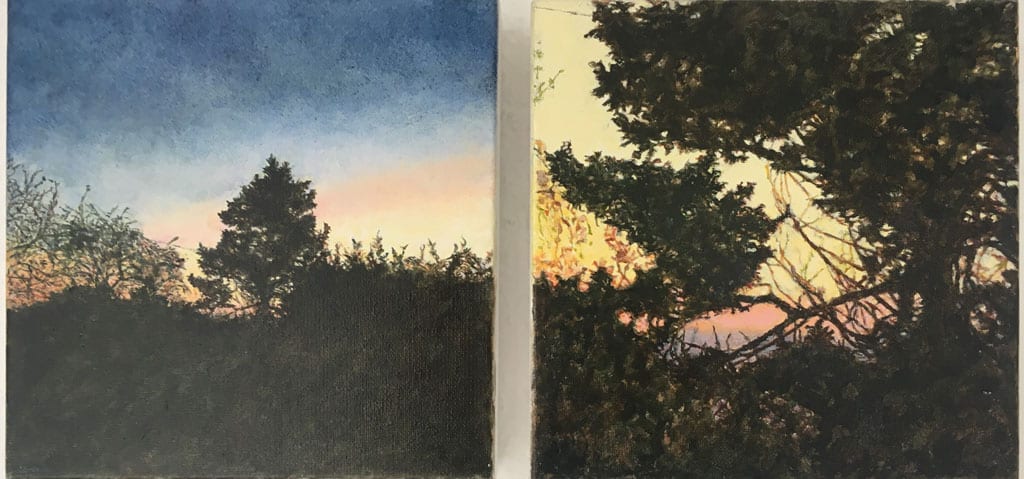 What links the work is her intricate approach and often painstaking methods she employs to construct the paintings. Building and dissolving simultaneously, she applies layers of glazed colour which translucently reveal the painting's history.
As seen in her last London work 'Painting over a chequered past', there are twenty years between its abstract beginning and the somewhat 'tongue in cheek' image and lettering which are overlaid. She devised a system using a roulette wheel, linking numbers to colours, letters and sometimes words, forming complex random patterns. She began combining this random approach with a deliberate choice of textual passages from diaries and notebooks, which were painted in great detail to produce a fine network of marks of increasing illegibility.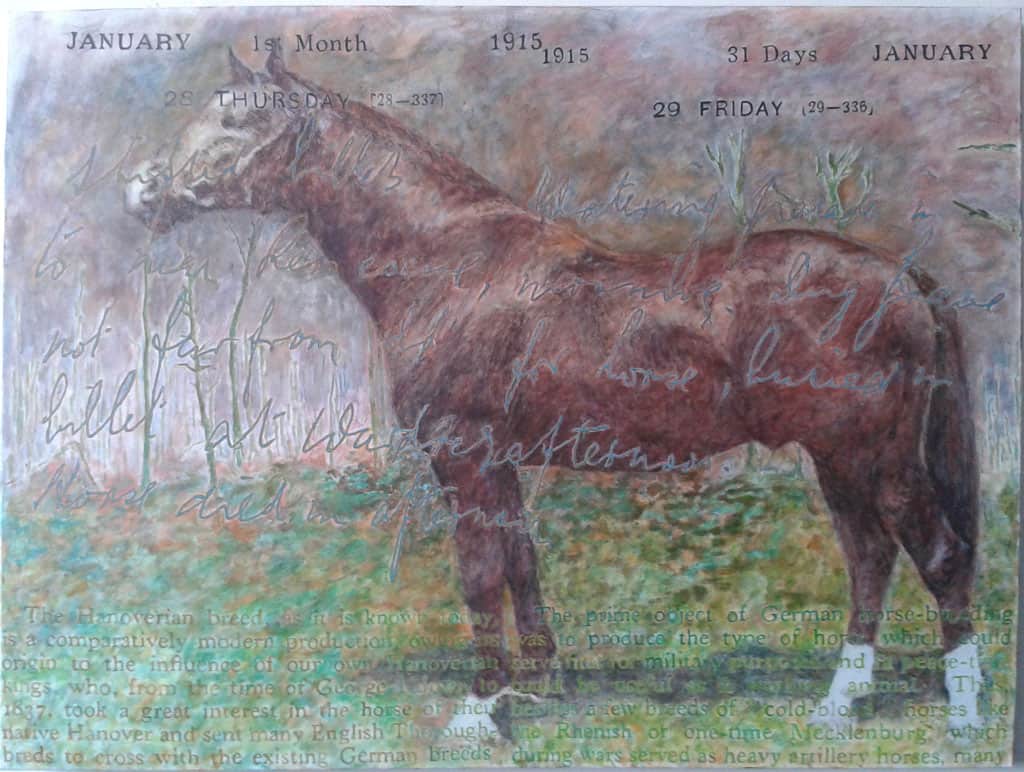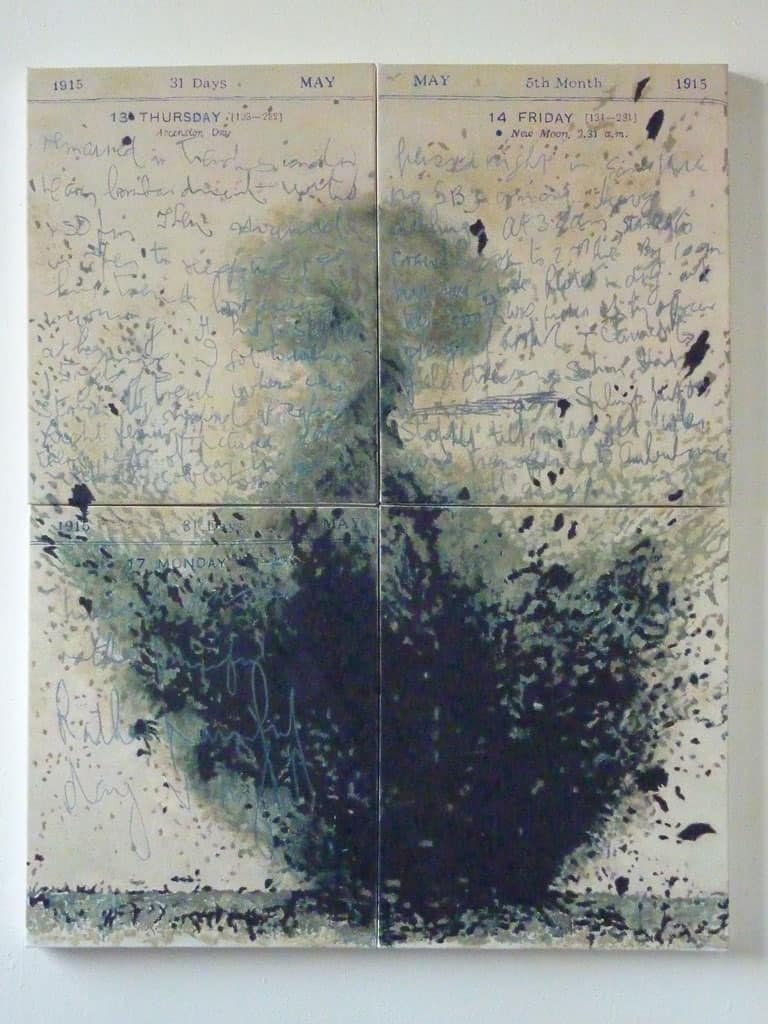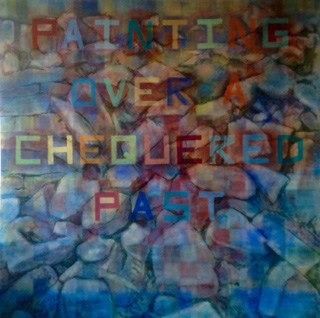 Her grandfather's World War I diary inspired a body of work. Since moving to the south coast she has found her subject matter in the immediate and beautiful environment surrounding her. She is currently working from photos and is still drawn to the patterns and intricacies that have always obsessed her.