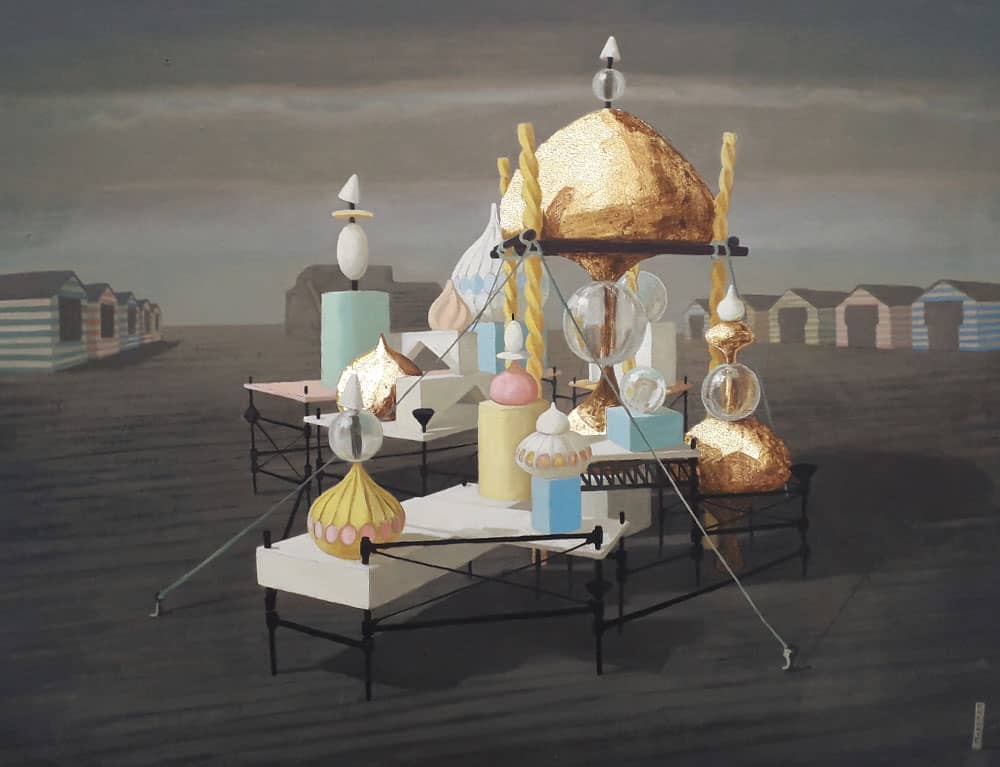 Katherine Reekie is an established figurative surrealist painter. She lives and works in Hastings, a town rich in contrasts and eccentricities and the inspiration for much of her work. Her imagery, which is often described as accessible but slightly unnerving, is the product of an excellent grounding in traditional figurative art practice, and an interest in the surreal.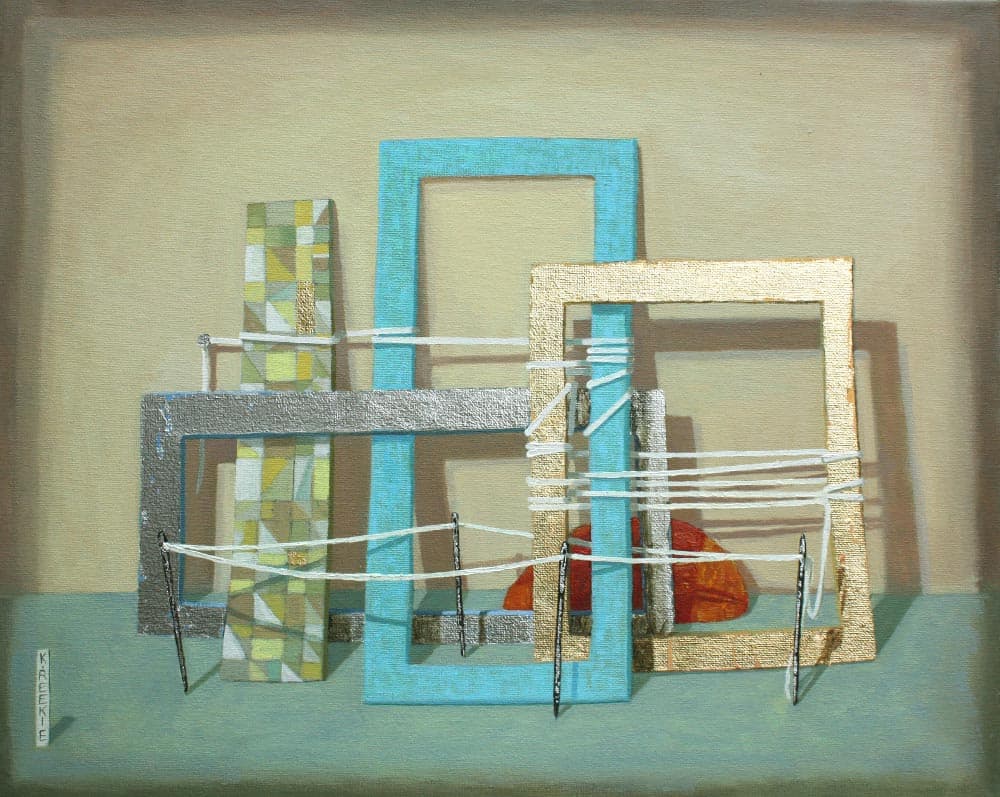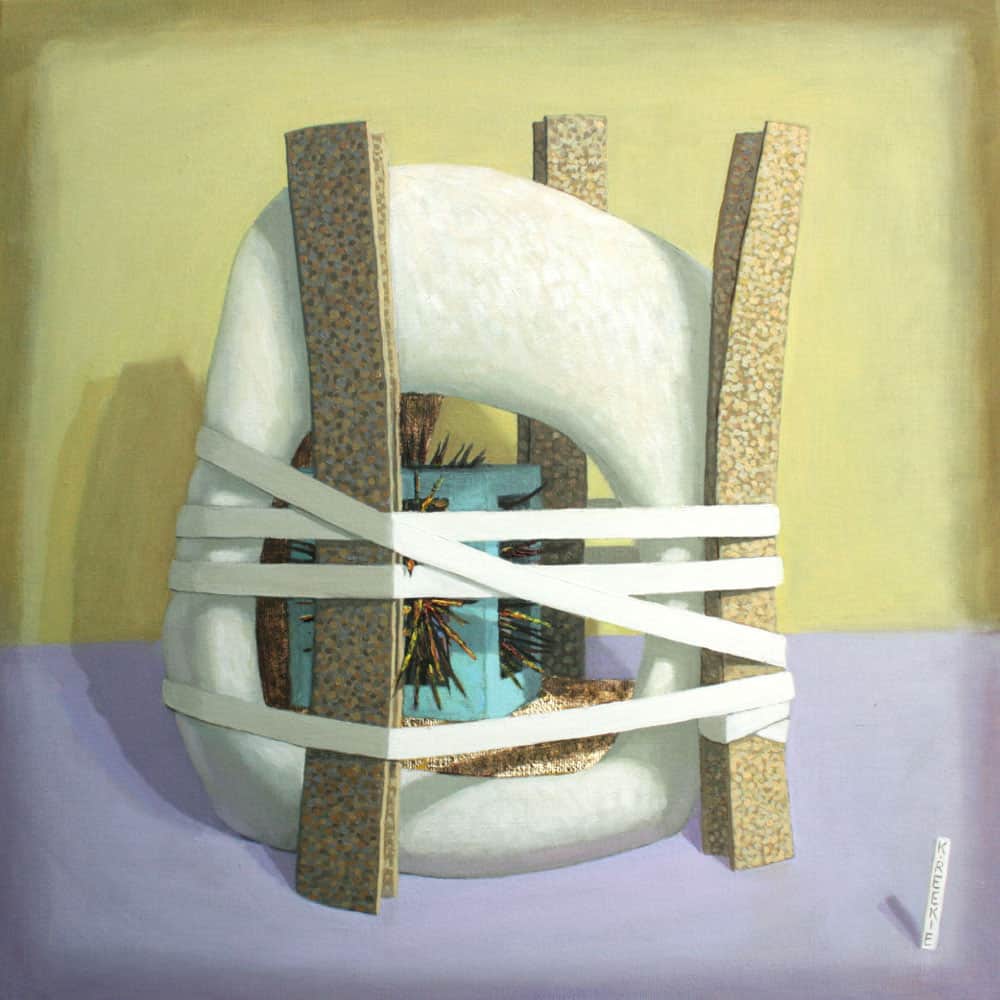 Born in London in 1964, Katherine studied Fine Art at Camberwell School of Art. She moved to Hastings in 2001 and is employed predominately as an oil painter. She tends to work from her imagination and finds the act of creating tangible depth, light and form on a flat surface increasingly fascinating. Like props on a stage she arranges her subject matter in such a way as to evoke a sense of order, purpose and meaning.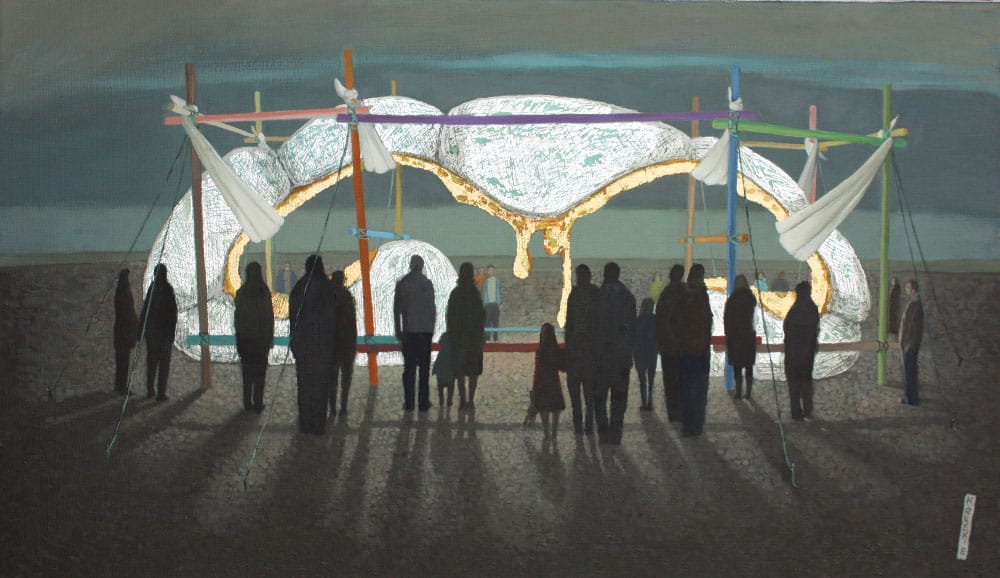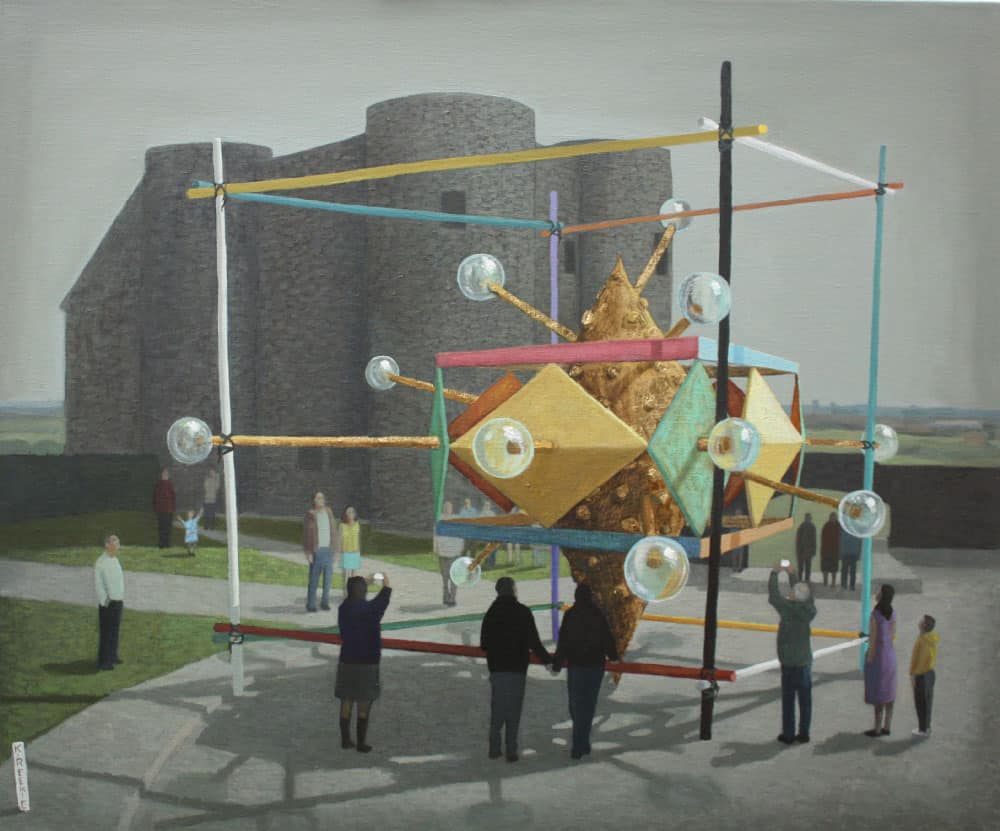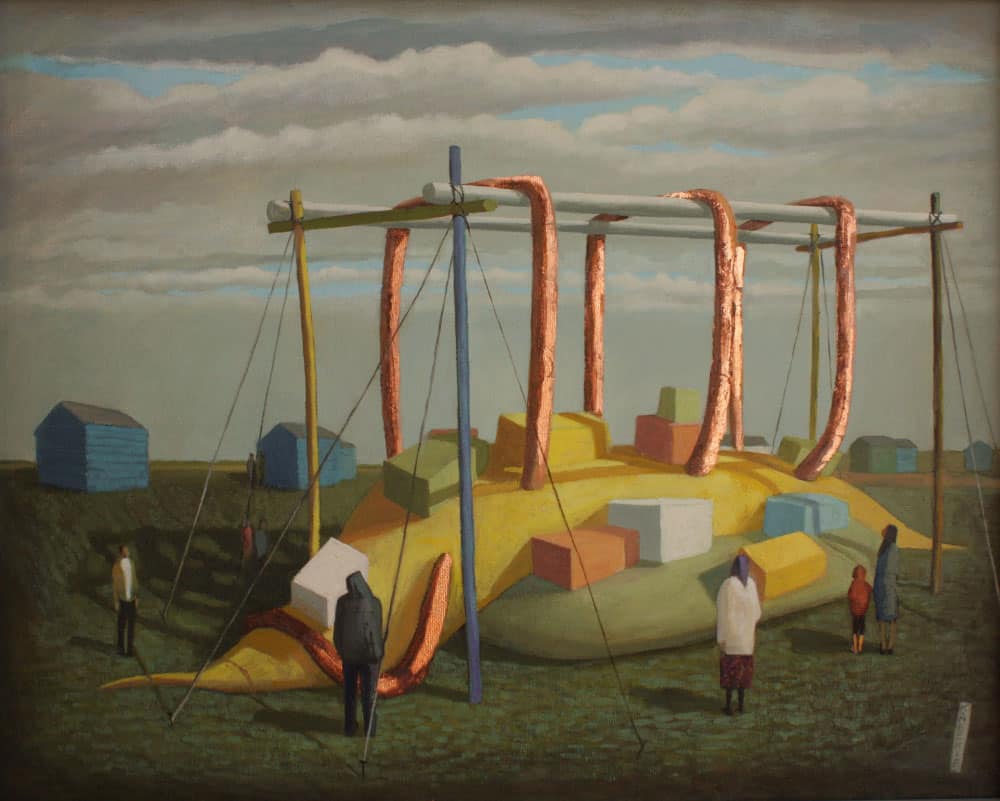 Her aim is to lure the viewer into a world that seems plausible, but curious enough to encourage contemplation. Her intention is not to depict reality but to nudge people to question and reconsider it. Her subject matter is varied; from depicting local landmarks and icons to alien life forms she never fails to conjure up an alluring, if sometimes unsettling, world.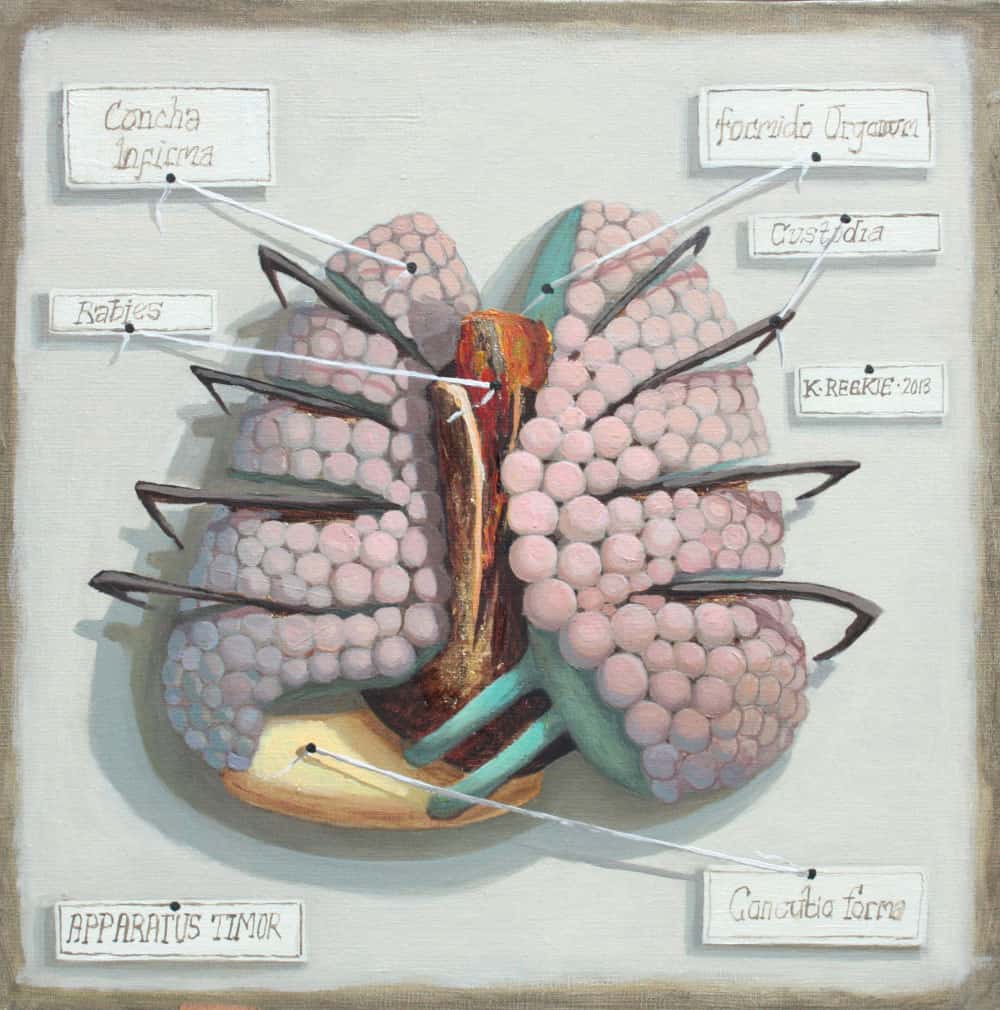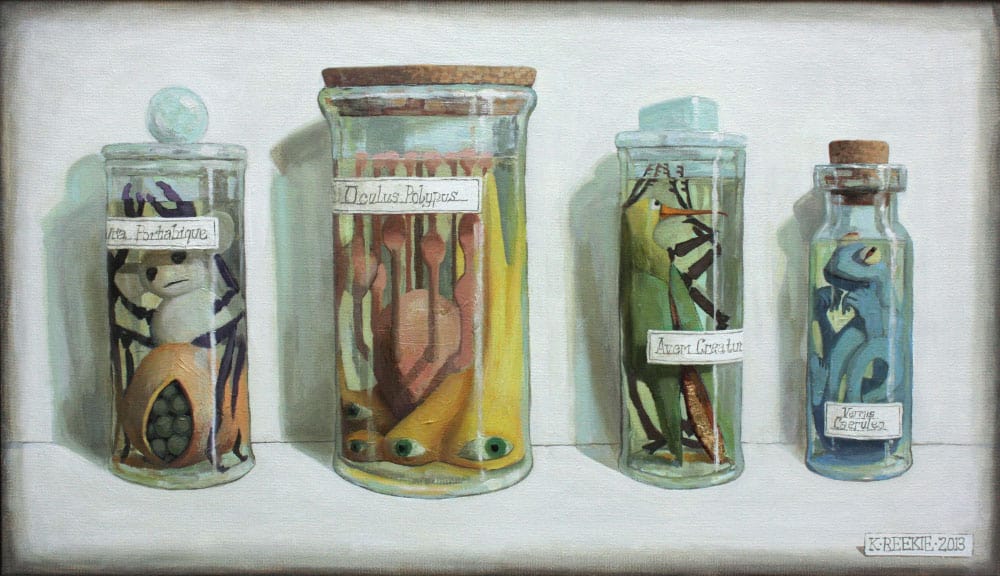 Katherine has exhibited work in numerous events and locations including The Royal Festival Hall, The Saatchi Gallery, The Towner Gallery, The Mall Gallery, The Ferens Gallery Hull, Aberystwyth Art Gallery, and Ty Pawb Wrexham, she is also a long-standing member of SoCo Artists and Rye Society of Artists.