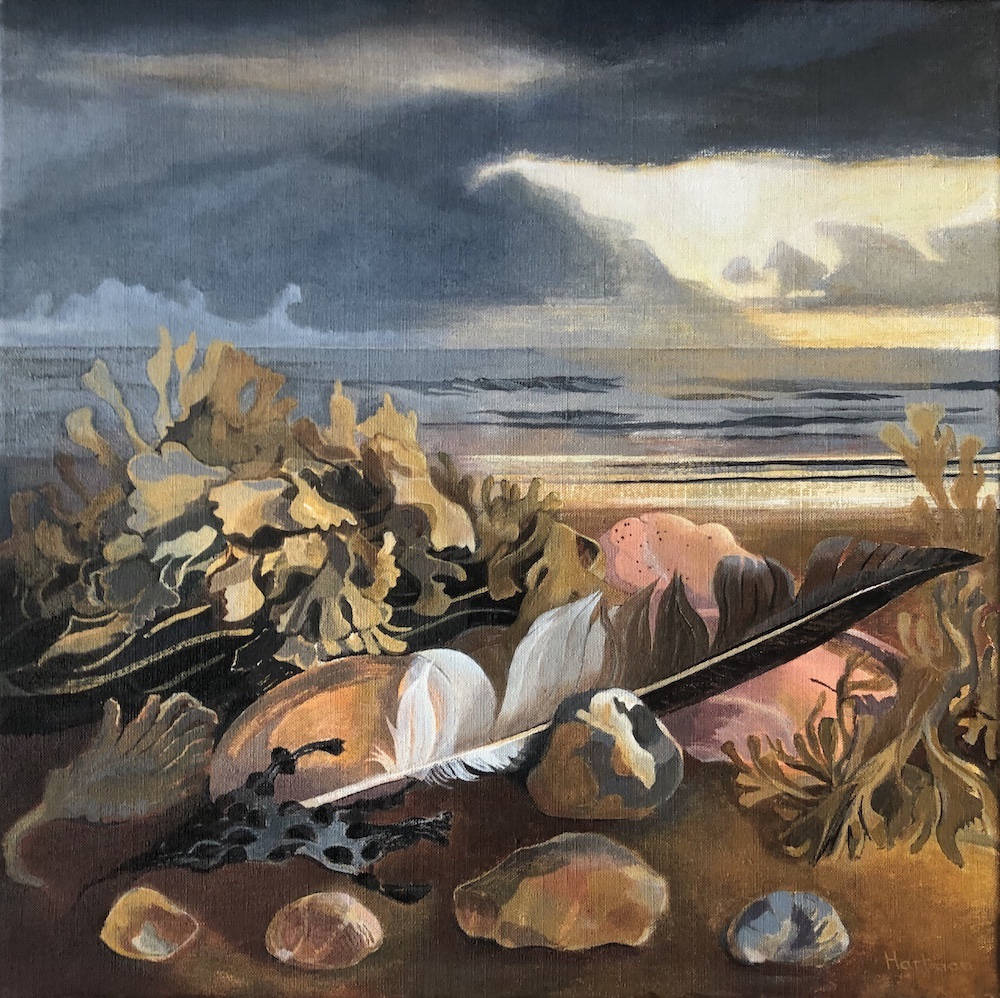 For Jill the natural world is inspirational. Her themes range from the drama and serenity of the sea to the quiet, calm environment of parks and gardens. Her 'Collections' series focus our attention on the diversity of forms to be found in the natural world. Her work has been described as having a "dynamic tranquillity".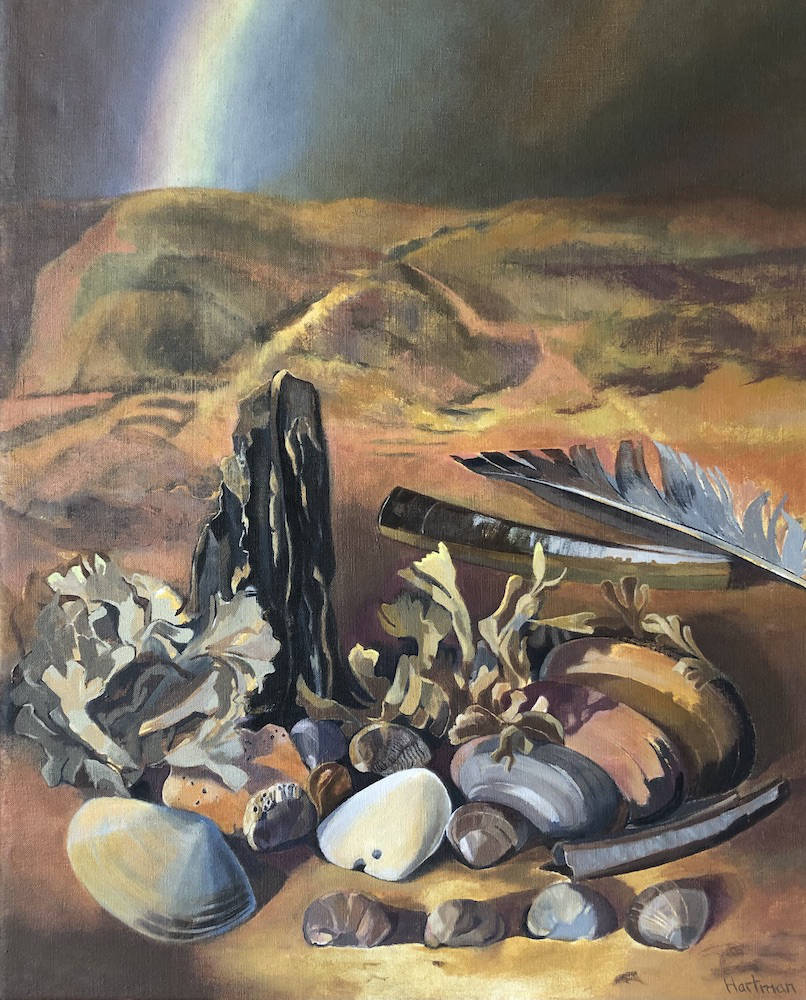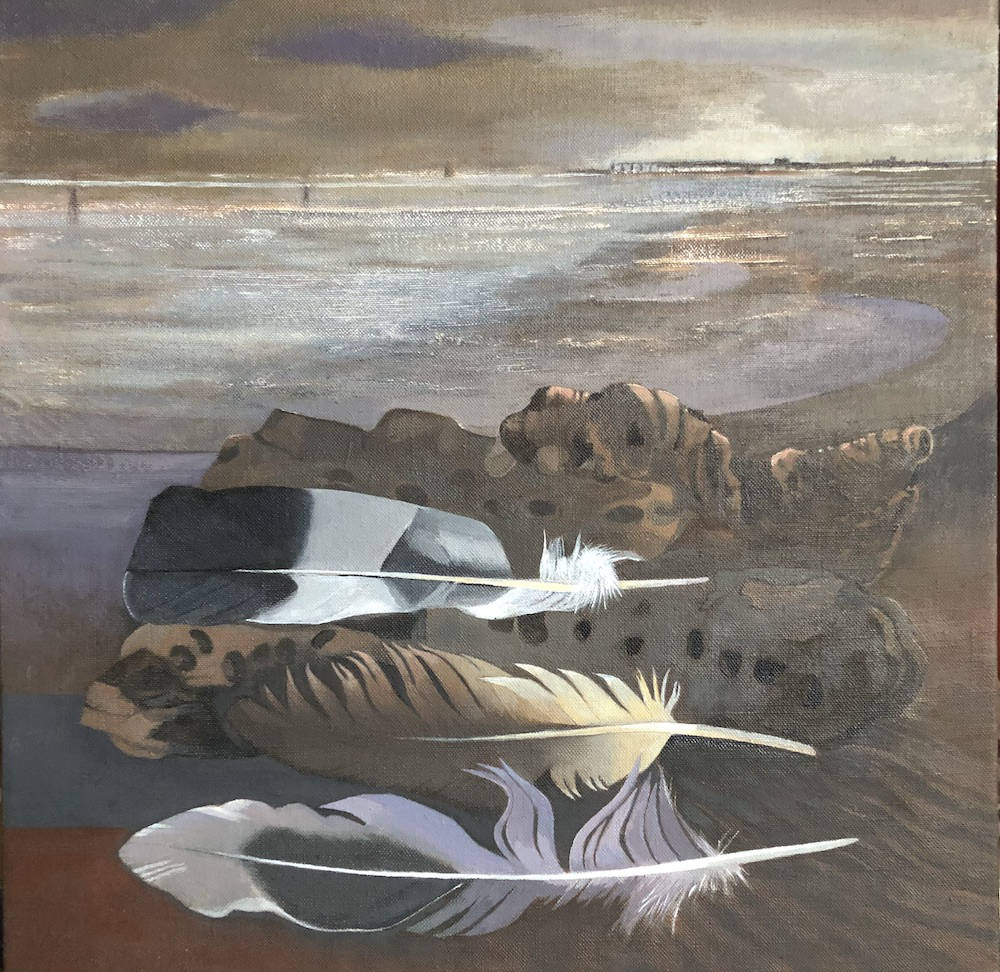 Jill trained at the Central School of Art, London (now Central Saint Martins), graduating in Fine Art Painting in 1980. After two years in Munich she returned to the UK settling in Hastings, which has given her ongoing inspiration. Jill works primarily in oils and sometimes in watercolour, finding the luminosity and transparency of both mediums ideal for building up layers which produce an intensity and depth of colour. She sites early Italian art, Nash and Ravilious as among her influences.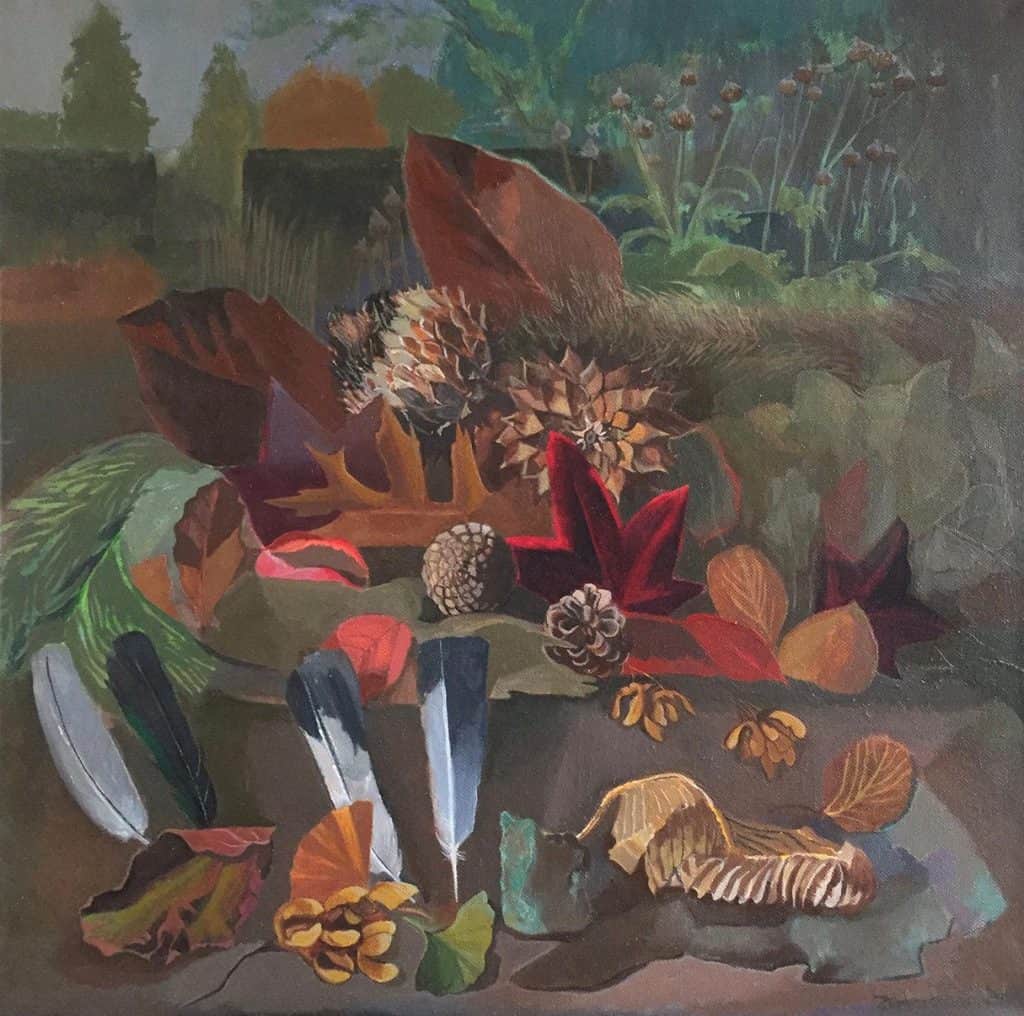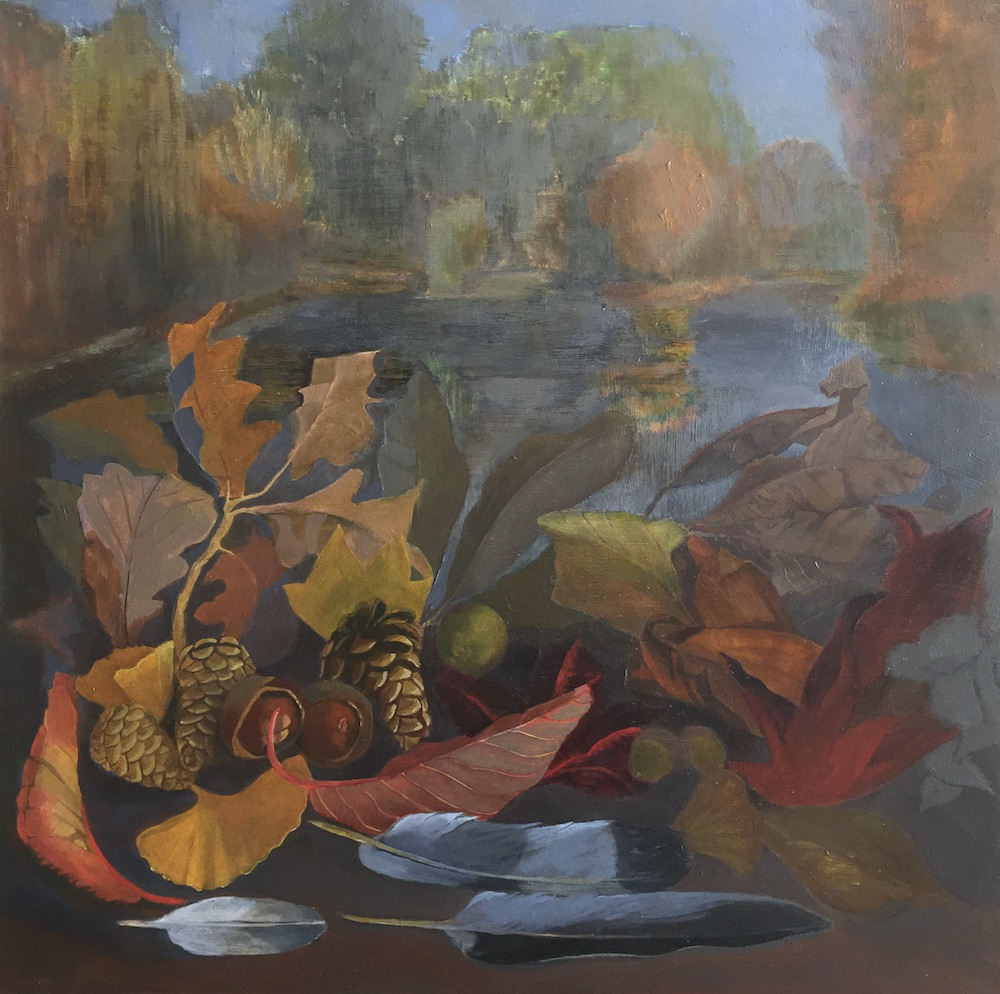 She has work in many collections and has exhibited widely in the South East. The 'Collection' paintings combine a landscape or seascape with a carefully selected and arranged collection of objects found in each location and from these she distils what is for her the essence of a particular place.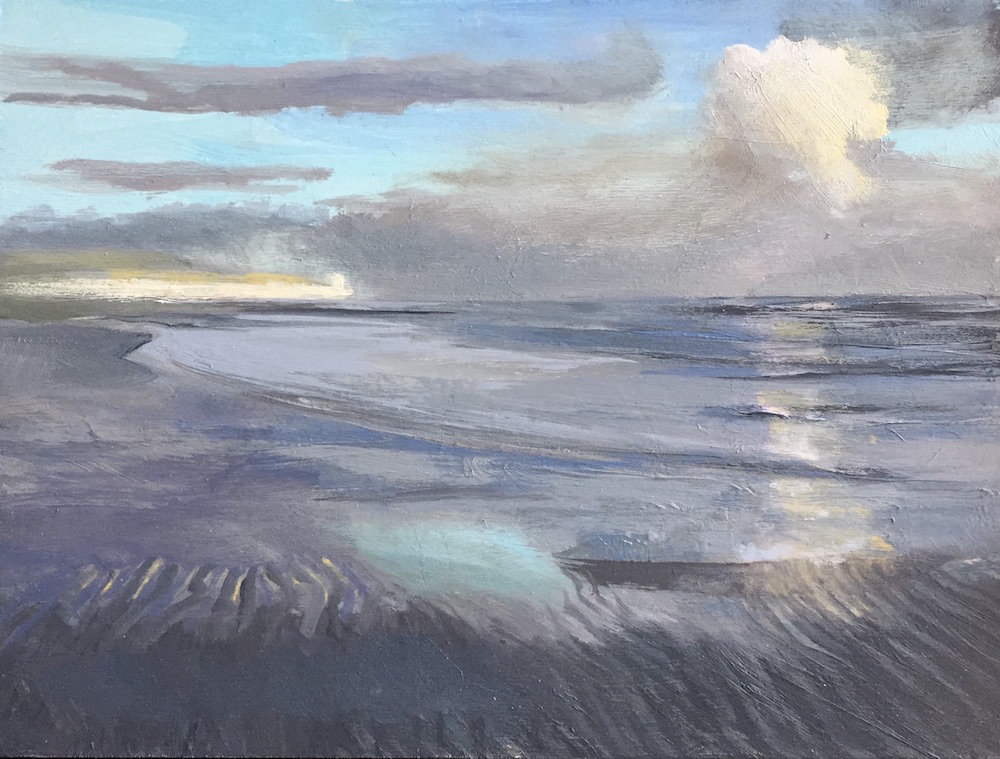 The beauty of light falling on land and sea holds a spiritual charge for Jill and she seeks to give voice to this, both in the still life work and in her small seascapes which focus on the drama of the changing light in and around Hastings.