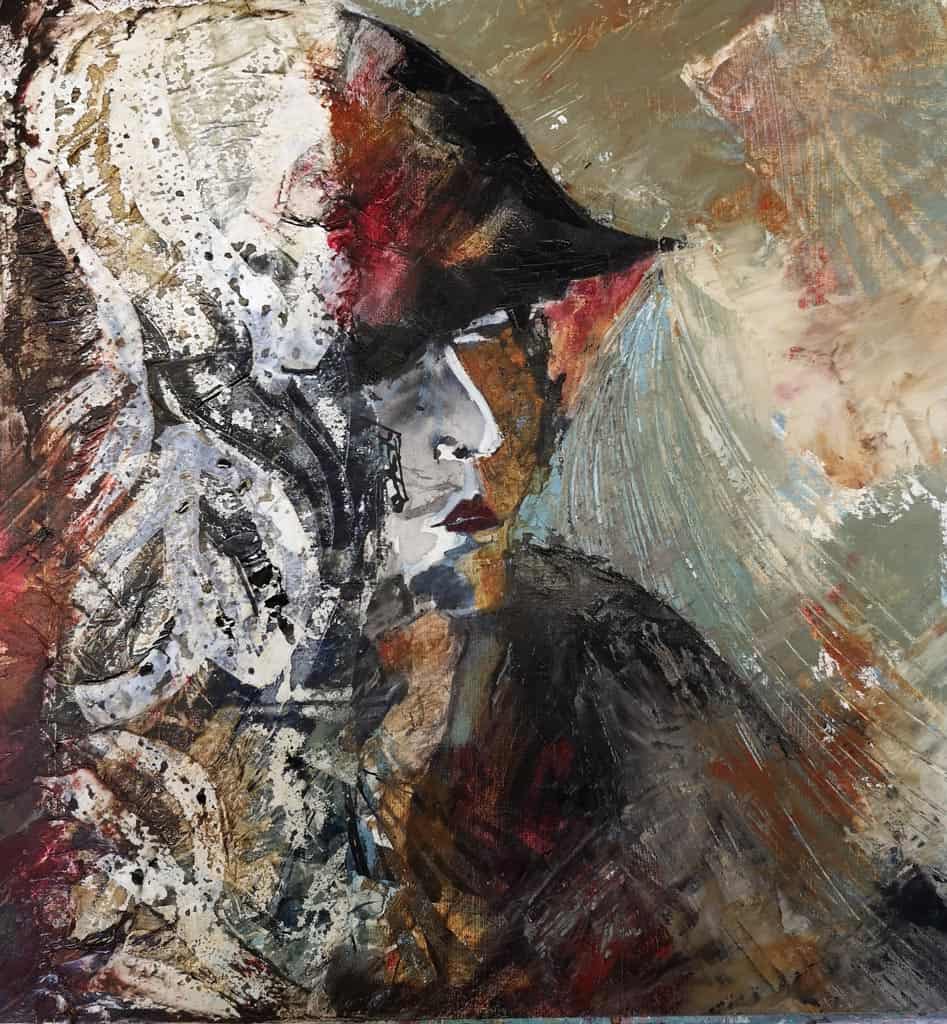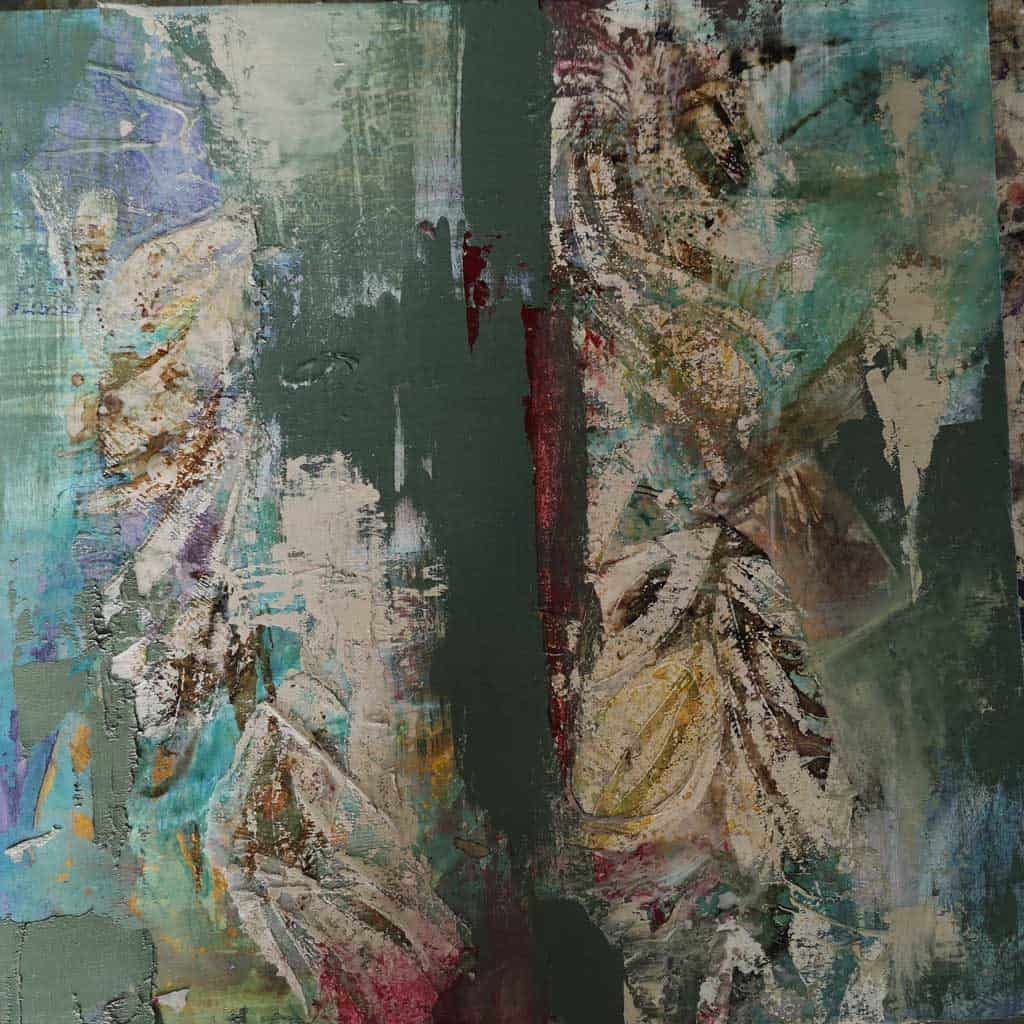 Helen Rawlinson uses paint, stitches printing plates or creates 3D objects from paper and textiles. Methods and mediums constantly evolve or combine, the process continually organic.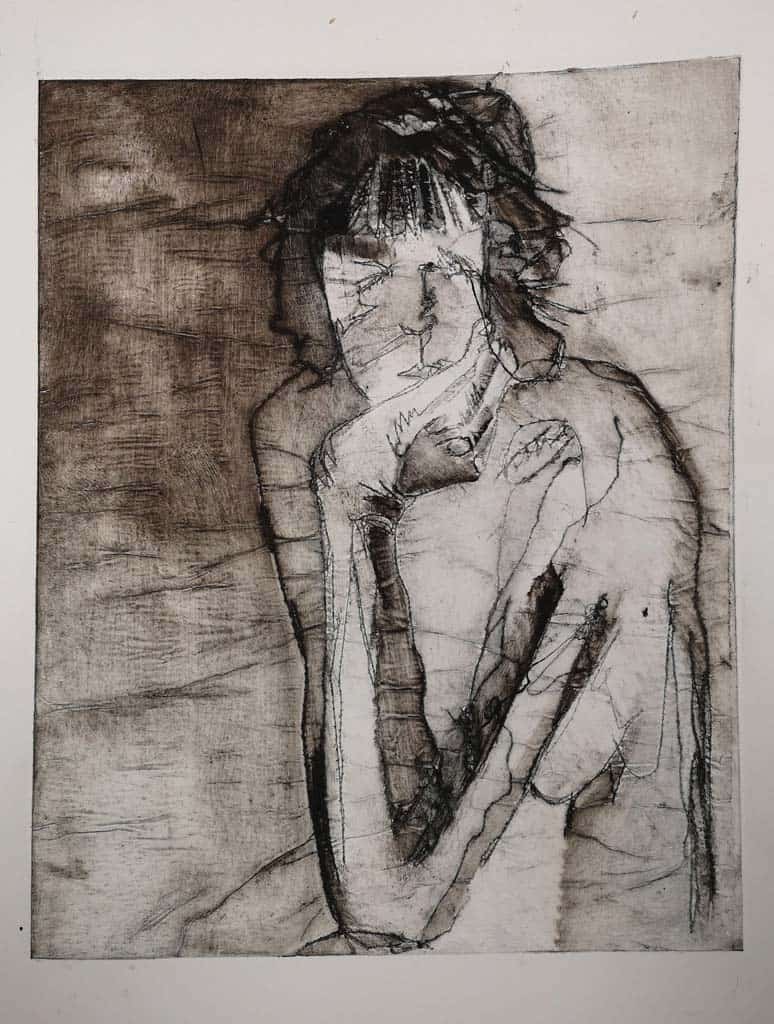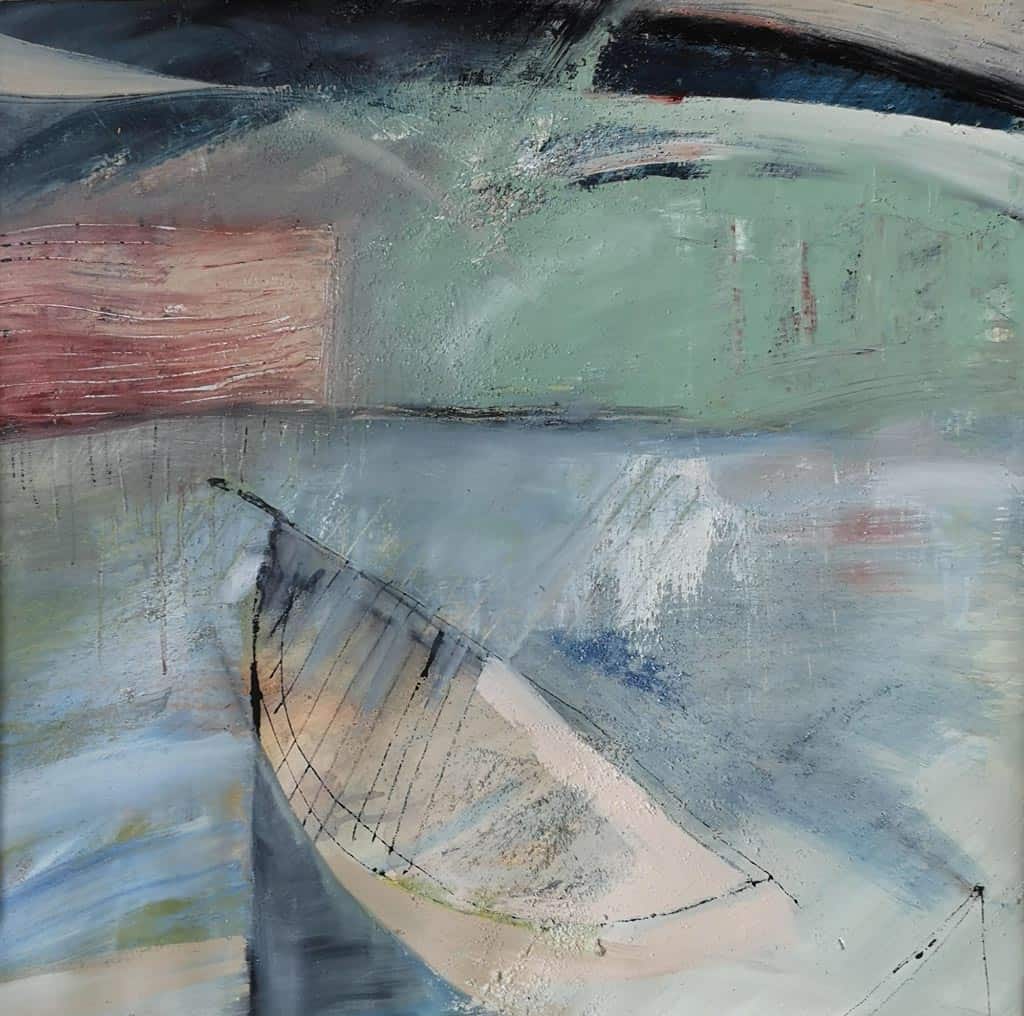 Born in Liverpool, Helen lives and works in East Sussex. She graduated from Ravensbourne College of Art where she studied Textile/Fashion. Even then Helen was printing lengths of silk, adding airbrush or 3D elements. She then went on to work in the design industry and education. Helen now works in oils, using her textile influences with layers of colour, print, or even stitch.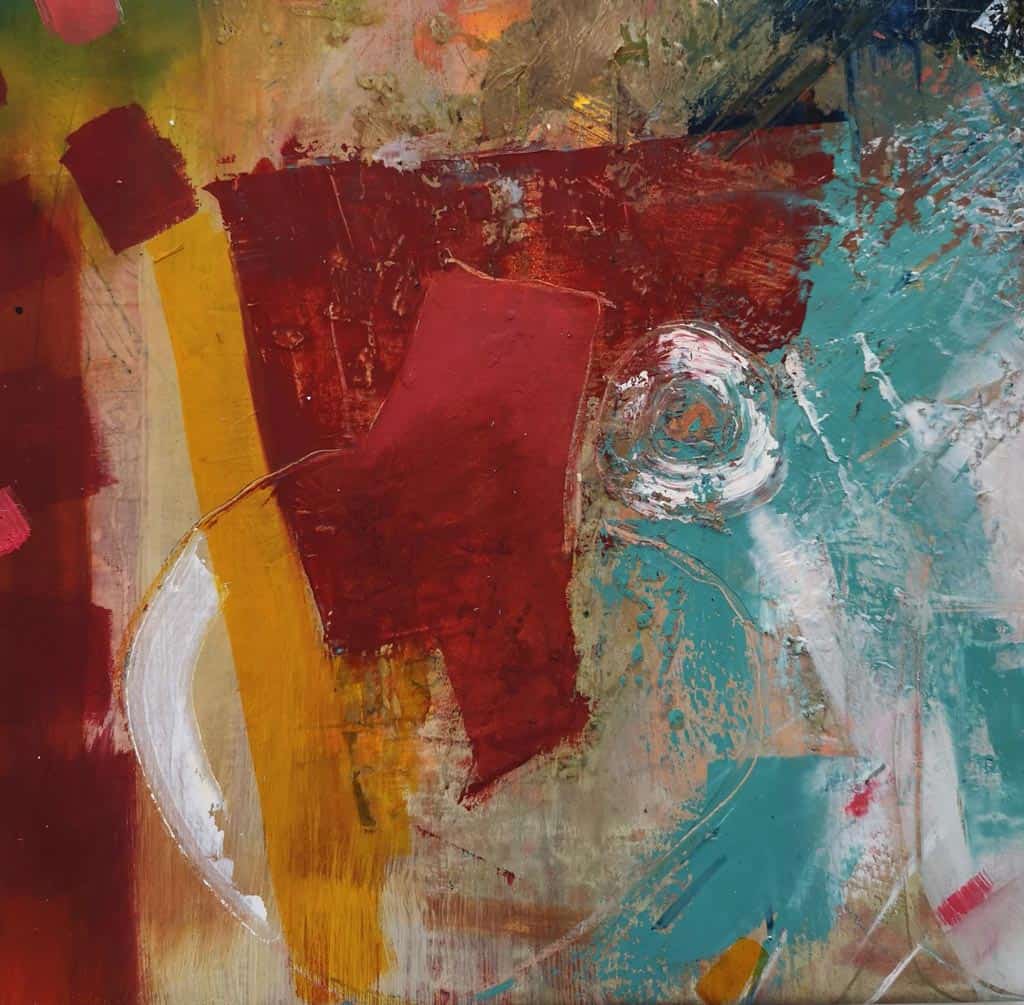 She moves between figurative and the abstract, but always exploring the surface of the work. Printing still plays a part in her work, making stitched collagraph plates with subtle colour added in monoprint. Helen is constantly exploring mediums – at present making silk paper which she forms into 3D shapes. In the past she has made large statement piece necklaces, both functional and art forms in their own right. Whatever the medium, whether 2D or 3D, it must be a tactile process. Helen has shown work in local galleries and in 2017 The Jerwood Drawing Prize exhibition.