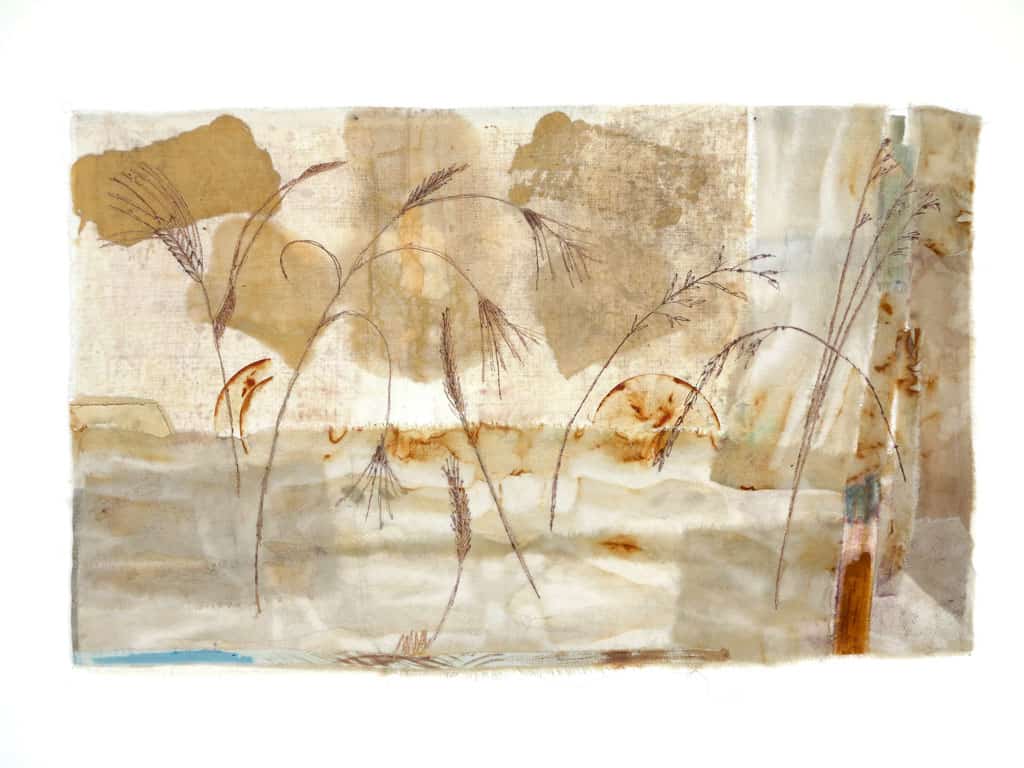 Josephine is a contemporary textile and mixed media artist, living in Winchelsea Beach. Her work has evolved from many years of research into traditional techniques of plant/mineral/indigo dyeing, and methods of resist.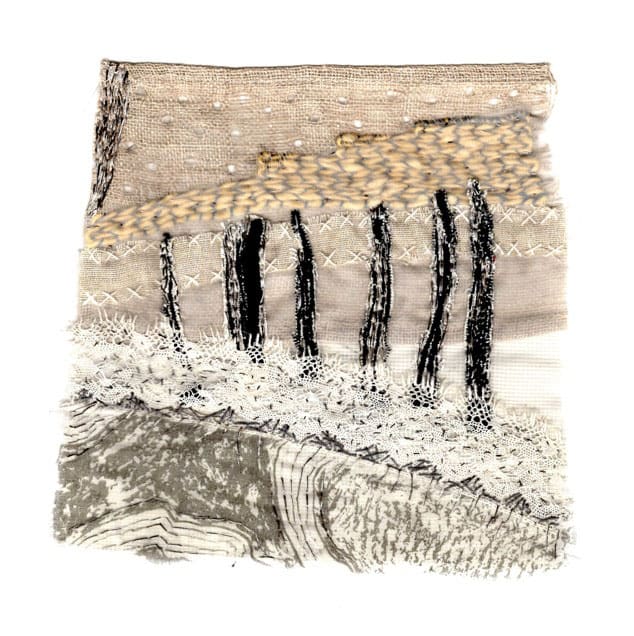 She has adapted these disciplines to create textile "paintings"/hangings that incorporate print making, drawing, wax, stitch and bound resist, embroidery and collage.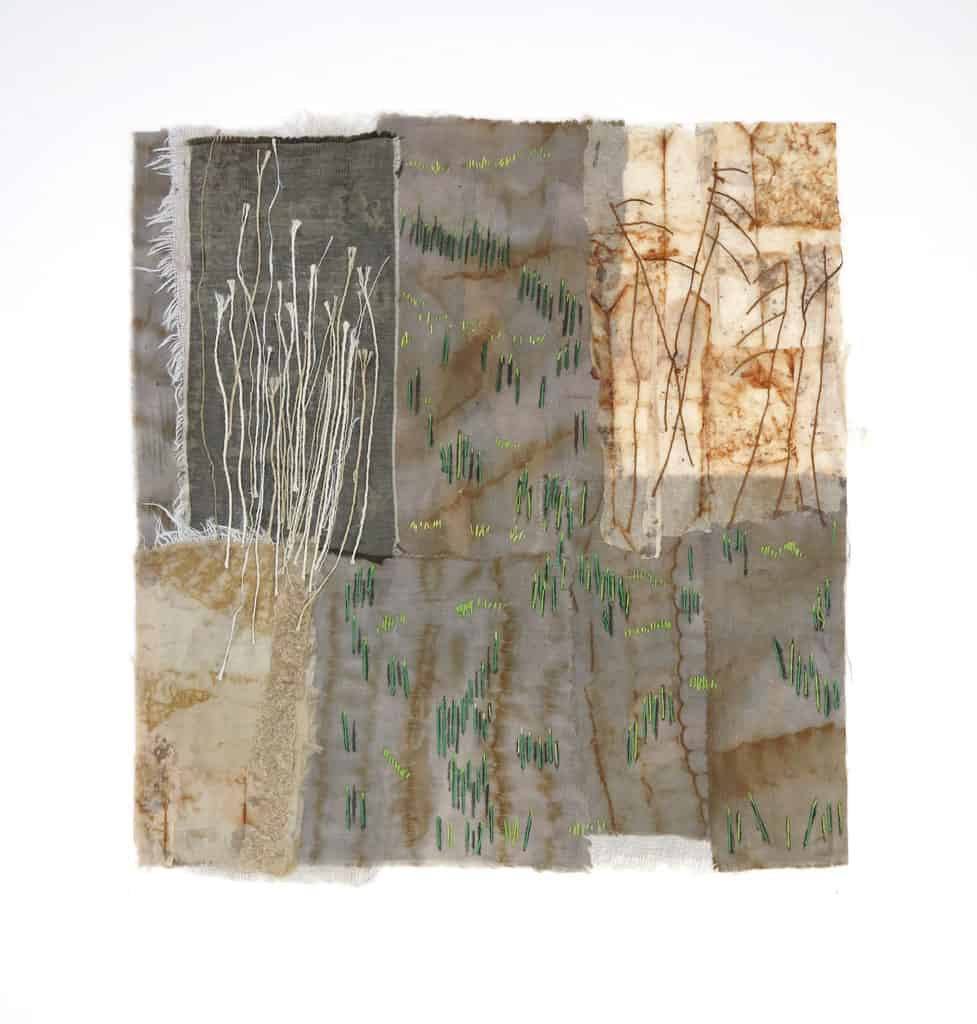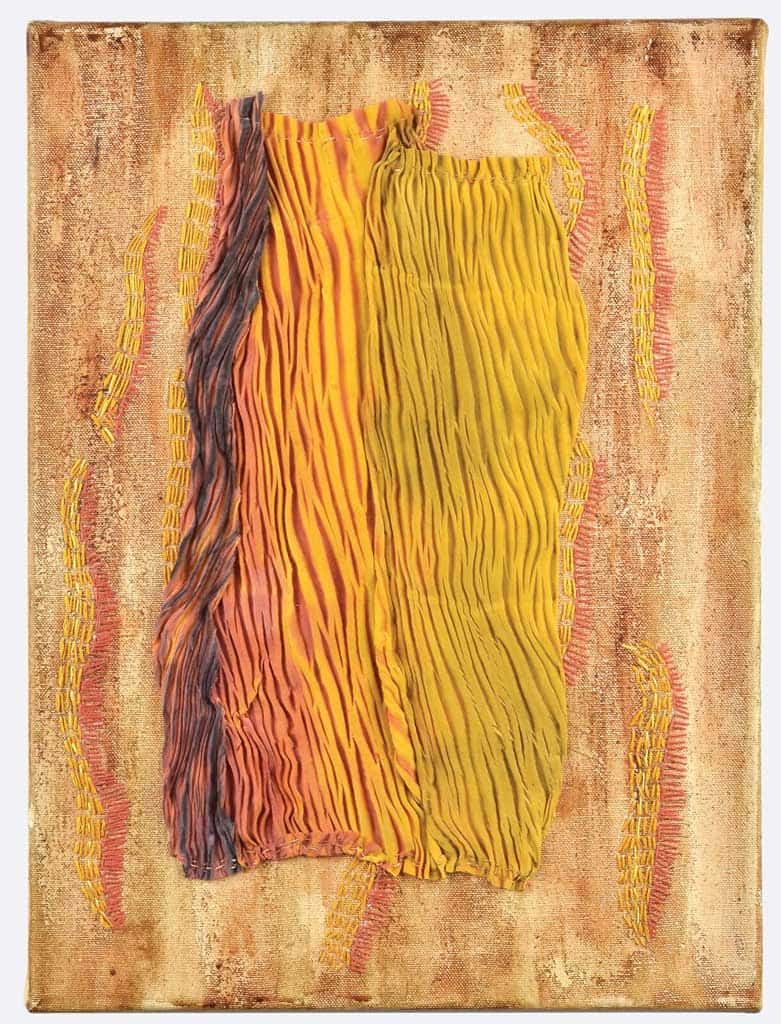 She is passionate about using recycled and found objects as part of her art, including paper, wood, metal, plastic, lace and beach findings. She is currently part of an online course using creative hand stitch to explore its drawing potentials.